The amount of different tactics available in Football Manager 2019 is quite mind boggling, in fact the choices are so extensive that most people never even scratch the surface of whats possible and usually stick with tried and tested tactics.
That leads us to the best tried and tested tactic which we have come across since playing FM19, TFF Gladiator & Conqueror tactic set, This is without a doubt one of the best FM19 tactics.
He suggests that you should start matches with the "Gladiator" tactic as it's a very balanced tactic and if during the match you need to score a goal you can switch to the "Conqueror" to be attacking, however, you won't be as solid in defense and therefore could just as easily concede a goal.
DOWNLOAD LINK
GLADIATOR
Download —-> (19-3) TFF – GLADIATOR V2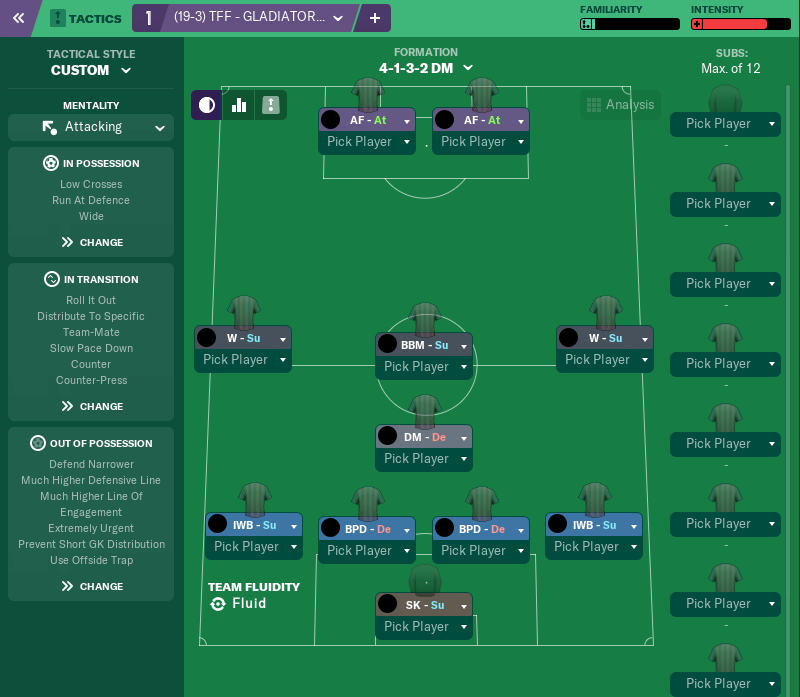 CONQUEROR
Download —-> (19-3) TFF – CONQUEROR V8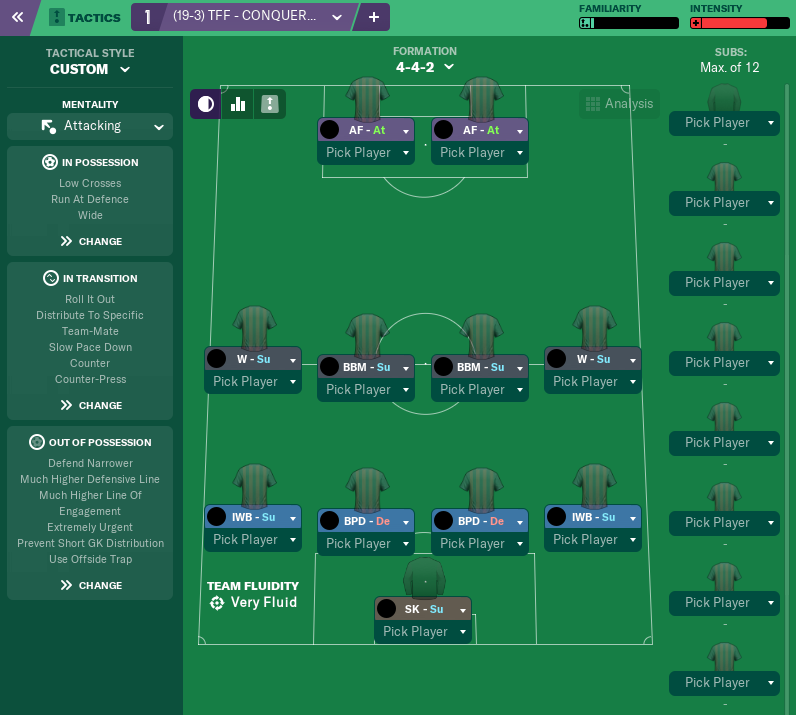 INSTRUCTIONS
The instructions for these tactics have been outlined by TFF
CORNERS:
– MR/AMR should take corners at the right corners
– ML/AML should take corners at the left corners
THROW-INS:
DL should take the left throw-ins
DR should take the right throw-ins
OPPOSITION INSTRUCTIONS
I suggest not setting any Opposition Instructions and not letting your assistant manager to do that.
YELLOW AND RED CARDS
Please notice that all positions in the tactic have "Tackle Harder" PI which means that you need to control your players' tackling aggression during matches in order to avoid getting a man sent off so if during a match you see that someone of your players gets booked then go to the tactic menu and add "Easy Off Tackles" PI to this players or otherwise there's a high risk that this player gets a second yellow card/red card.
INDIVIDUAL TRAINING FOCUS
STCL / STCR – Complete Forward ( Attack )
AML / AMR – Inside Forward ( Support )
ML / MR – Inverted Winger ( Attack )
MCL / MCR – Deep Lying Playmaker ( Defend )
DM – Deep Lying Playmaker ( Defend )
DL / DR – Inverted Wing-Back ( Attack )
DCL / DCR – Ball Playing Defender ( Defend )
GK – Goalkeeper ( Defend )